In the next step you will be prompted to select the diagnostic tool and update mode you want to use. For update mode you have two options to choose between;
Standard

TIS2000 will check the current software on your PCMCIA card and then download the latest version, if any newer version is available.

Custom

Enables to select the version you want and also the language.
Select Custom and press Next.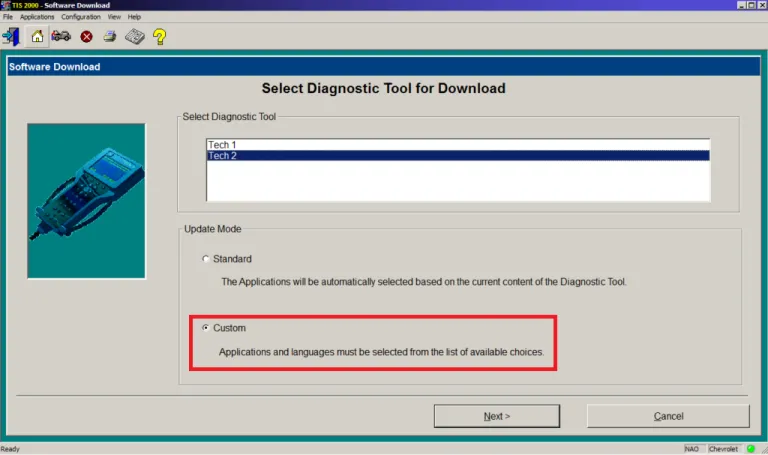 Now you will see the software versions available in your installed version of TIS2000. To see the available languages, expand (+) the folder of a software version.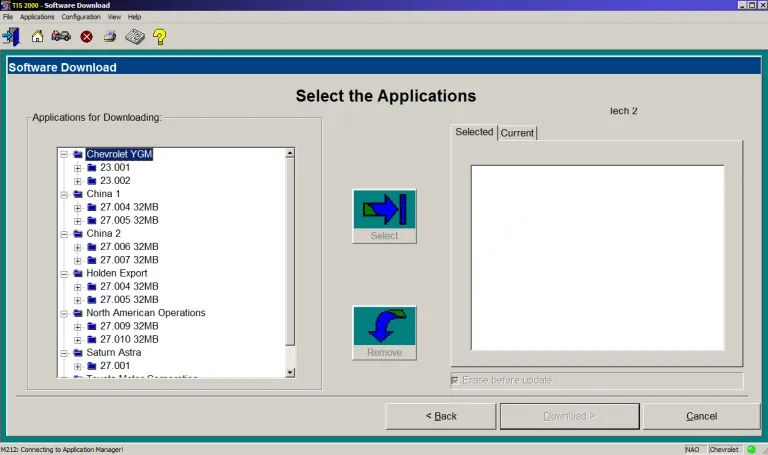 Mark the software version and language you wish to write to your PCMCIA card and then press Select. The software version you have chosen will now be displayed on the right side of the Software Download window. When the selected version and language is the one you wish to write to the PCMCIA card, press Download >.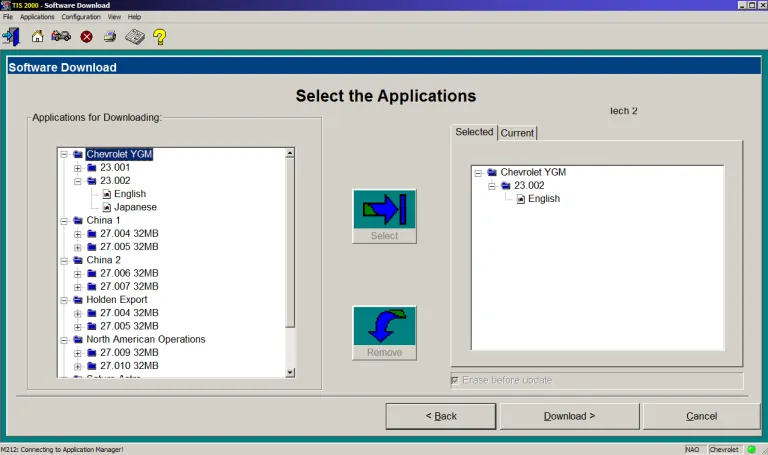 TIS2000 will establish communication with Tech2 and read the content of the PCMCIA card inserted to it.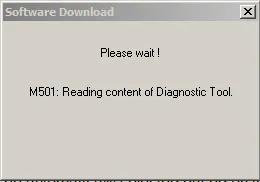 TIS2000 will now start to erase the content on the PCMCIA card.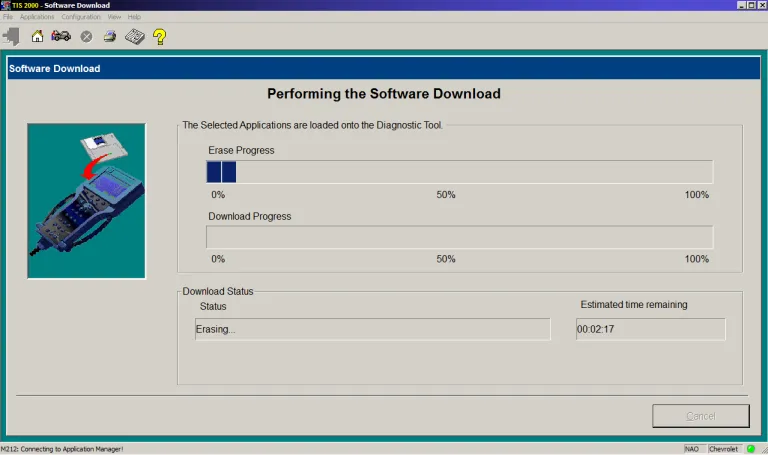 During the process the Tech2 will show the following screen: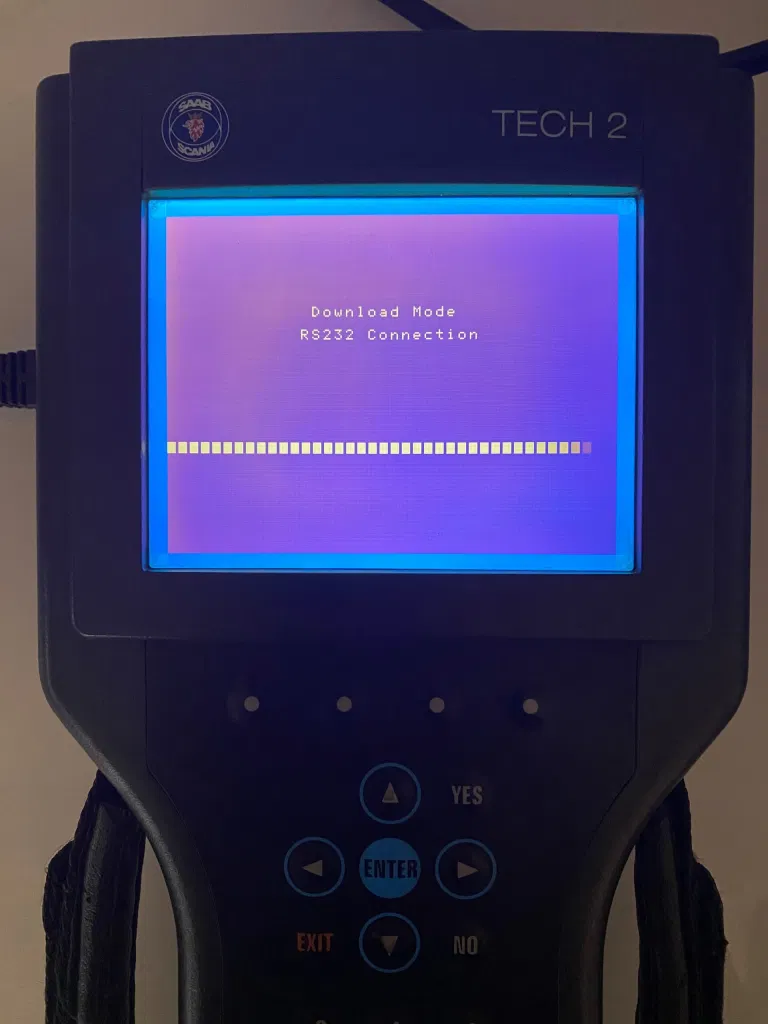 When the erasing process is finished, TIS2000 will start to download/write the new software to the PCMCIA card.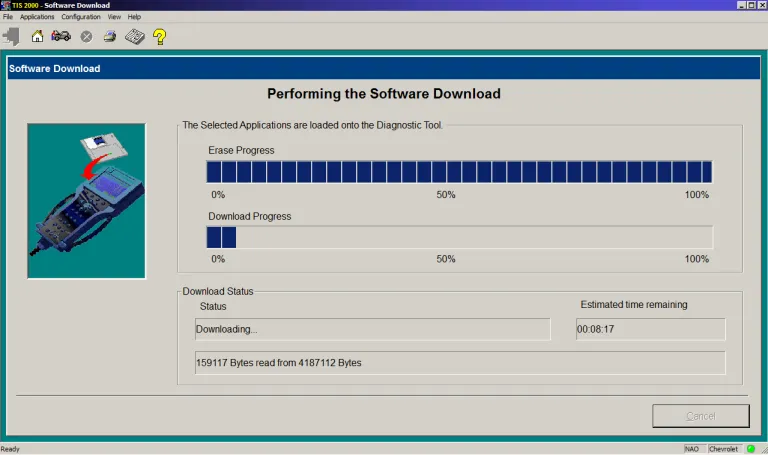 When the downloading/writing process is finished you will see the following screen: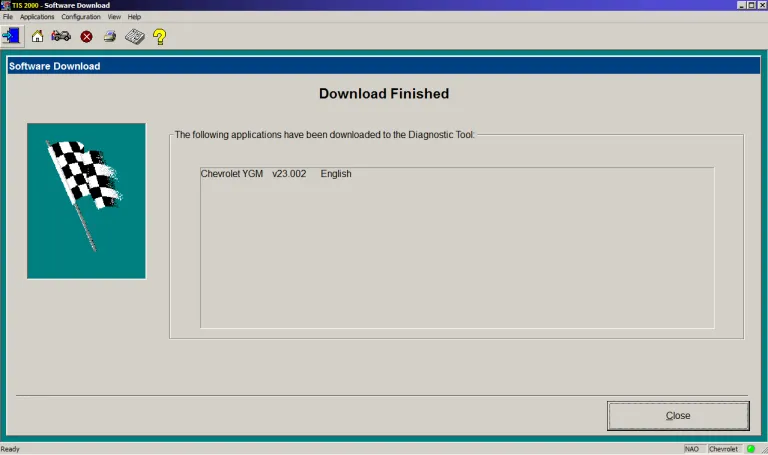 The new software is now written to your PCMCIA card. Click Close and disconnect the Tech2 from your computer.
---